SCHOOL IS NOT IN SESSION BUT SCHOOL MEALS ARE NOT OVER!!!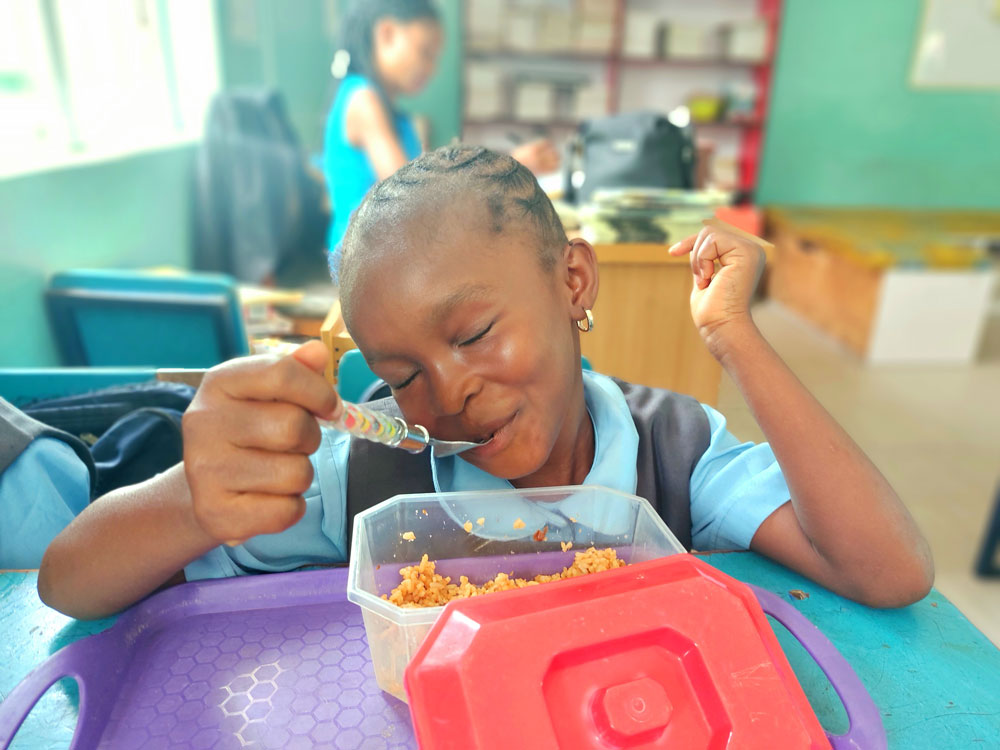 Did you know that 41 percent of children under the age of 15 worldwide are at risk of hunger, and many of these children are fortunate enough to receive their main meal of the day through a school feeding program?
This is why our school feeding program ensures that every pupil gets a free complimentary breakfast and lunch because we understand that many children who do not have enough to eat wind up with a diminished capacity to understand and learn in class.
Even with schools having begun their holiday, we understand that moderate to severe food insecurity among our pupils from low-income families can cause weakening and sometimes irreversible damage to their physical and mental development. It threatens a child's future and harms families, communities, and nations.
This school session might have been over but child hunger remains real for most indigent children. Child poverty not only uses hunger to kill; it uses hunger to arrest a child's development and to imprison generations and that is why we take the free school meals they receive while in school to their homes to help reduce the financial burden on their parents.
When children do not have enough food to eat, or the food that is available to them lacks nutritional value, malnourishment, and chronic health issues become life-threatening realities. We call on you, our dear partners to join us in sponsoring school meals because you are making an impact beyond the four walls of the school.
To sponsor, visit https://theinnercitymission.ngo/donate