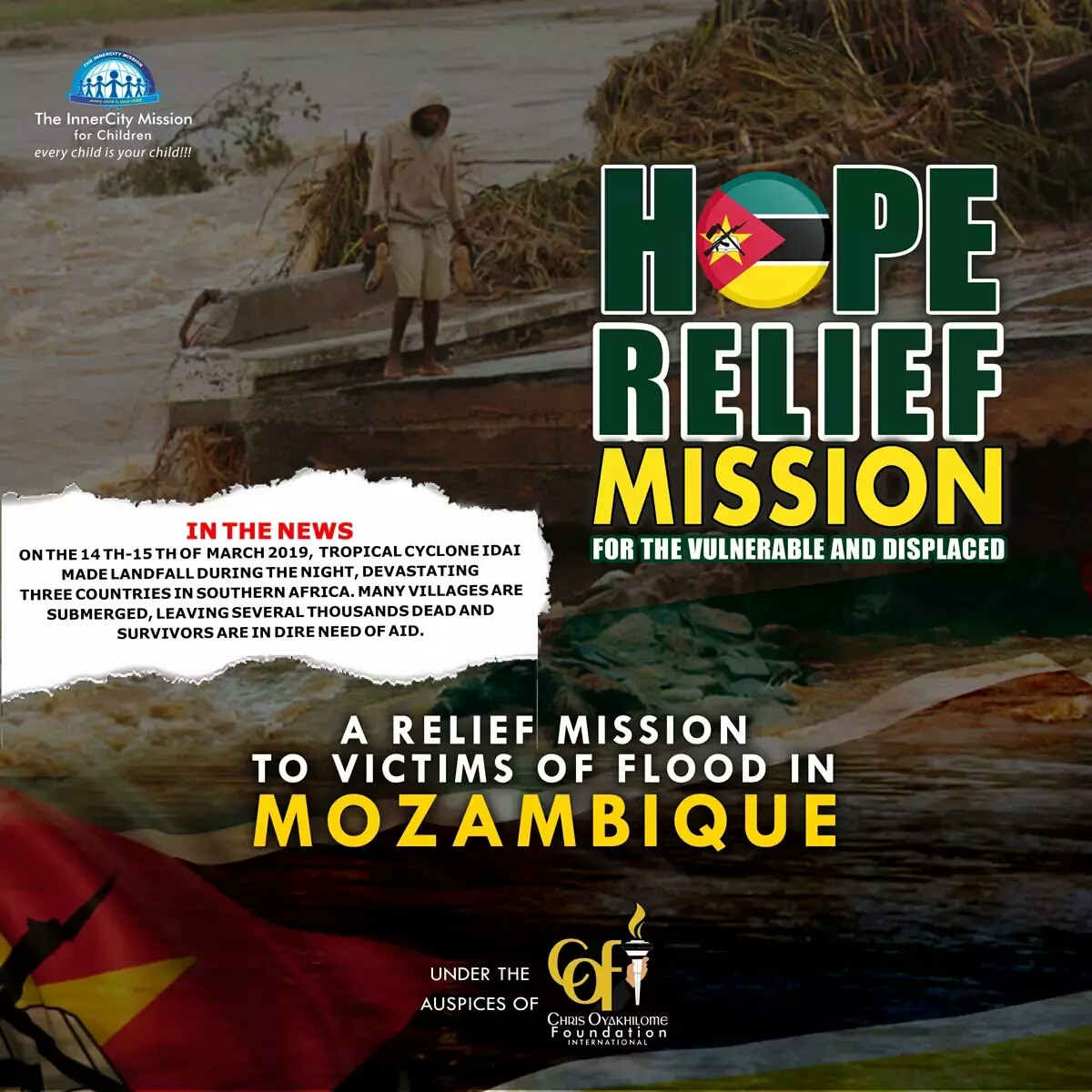 Why Sponsor the hope Mission to victims of cyclone Idai in Mozambique ??
Cyclone Idai caused a deadly flood that swept through 3 neighboring African Countries- Mozambique, Malawi and Zimbabwe over the past few days, but the worst of the flooding has been in Beira-Mozambique.
People are trapped in remote areas and hunger is looming.
To support the #InnerCity Mission in this relief Mission, distributing food items, clean water kits and hygiene kits to the vulnerable and displaced send a mail to info@theinnercitymission.org
#EndChildpovertynow