14 ACTS OF LOVE
While feeling concern for the plight of needy children is admirable, providing solutions is even better. Helping needy children can elevate their physical and emotional well-being, leaving them better prepared for the future. Now what better time to help them than in this valentine season?????
Let us show you 14 simple ways to make a difference and become a hero to the indigent around you and beyond!
DONATE GROCERIES TO THE INNERCITY MISSION FOOD BANK:
The InnerCity Mission food bank and its network of pantries receive a variety of food supplies every year. As part of our contribution to the Global Goal for Sustainable Development and the Zero Hunger objective, we distribute millions of meals globally. This year, we are distributing 100 million meals to children and families who need it the most around the world and you can support this goal by donating food items to the InnerCity Mission food bank.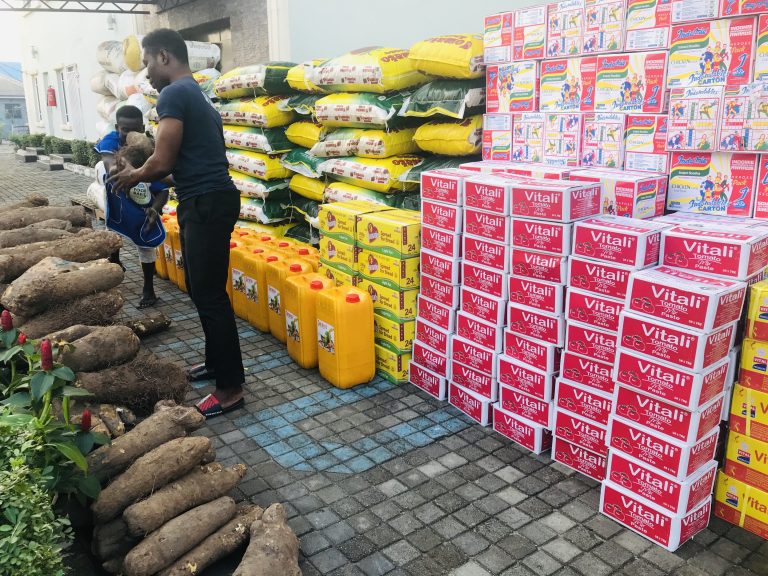 VOLUNTEER AS A MENTOR:
Mentoring a child is one of the volunteer opportunities at the InnerCity Mission. You can be a guide, helping a child find more self-confidence, self-esteem, seeing beyond their disadvantage and aspiring for greatness. Additionally, studies show that behavior, attitudes and relationships improve when a child has a mentor.
Mentor an indigent child through the Humanitarian Volunteer Network today!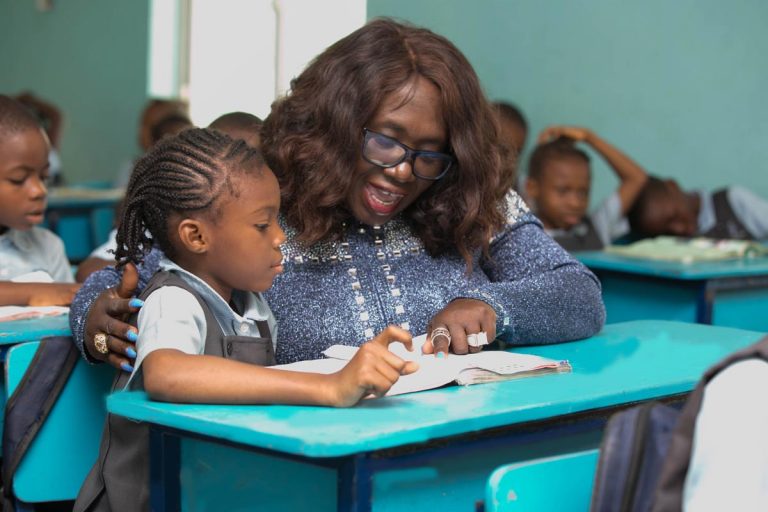 GIFT EDUCATION TO AN OUT-OF-SCHOOL CHILD:
The new school term has begun and most children are not in school due to financial constraints. You can change this by sponsoring a child through the BACK TO SCHOOL INITIATIVE. Additionally, you can provide educational materials to needy children in community schools around you.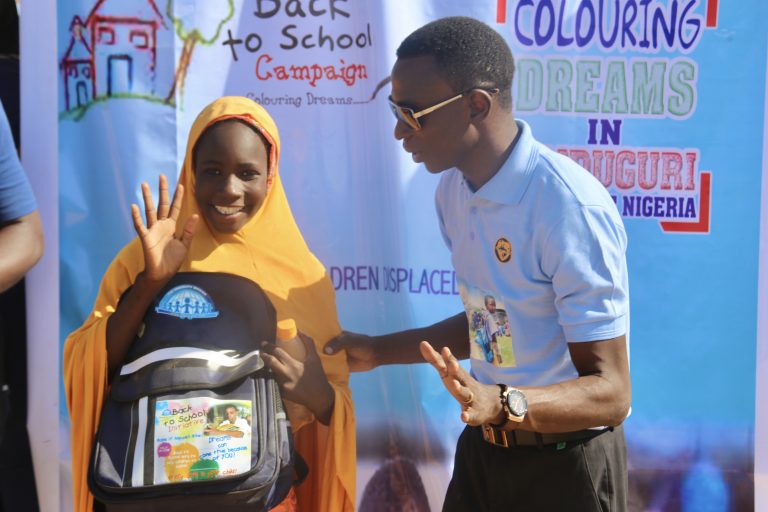 SPONSOR FOOD SUPPLIES FOR NEEDY FAMILIES:
Several poor and low-income families face food insecurity daily, having no reliable access to a sufficient quantity of affordable, nutritious food. Most of these families live on less than $5 daily, which often leads to hungry nights for their children. You and your friends can donate grocery items to struggling families on behalf of the InnerCity Mission.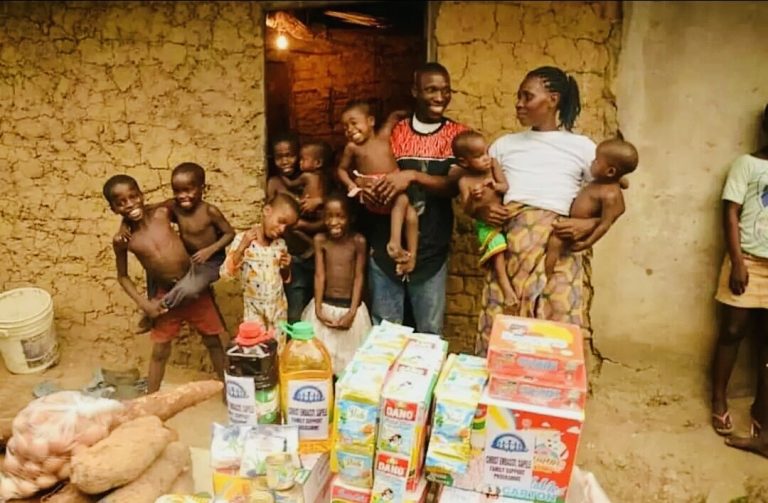 SPONSOR SCHOOL MEALS FOR CHILDREN IN THE INNERCITY MISSION SCHOOL: School meals help many pupils concentrate in class and reduce the risk of dropping out. Make a difference today, by sponsoring a meal through the InnerCity Mission School Feeding Program.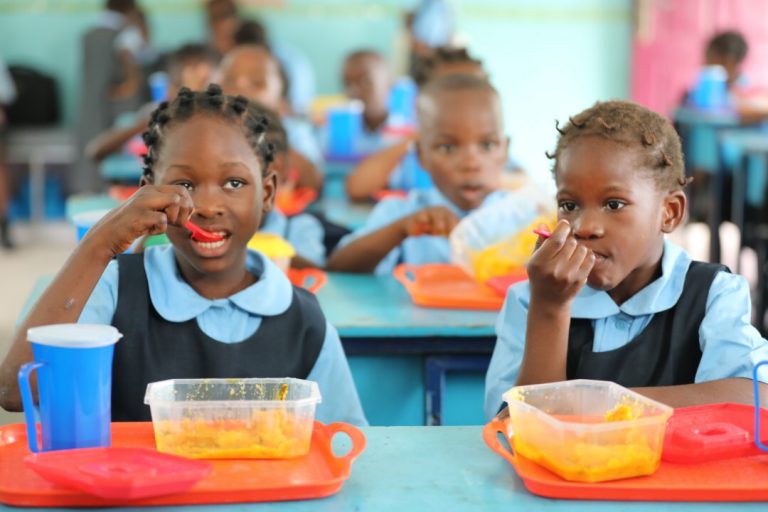 DONATE BOOKS TO A LOCAL COMMUNITY SCHOOL OR LIBRARY:
Books are very important for the growth and development of a child's mind. It helps children develop basic language skills and profoundly expands their knowledge in Arts and Sciences. Sadly, books are inaccessible for pupils in many community schools.
In this season of love, donate textbooks, storybooks, notebooks e.t.c to a community school or library around you.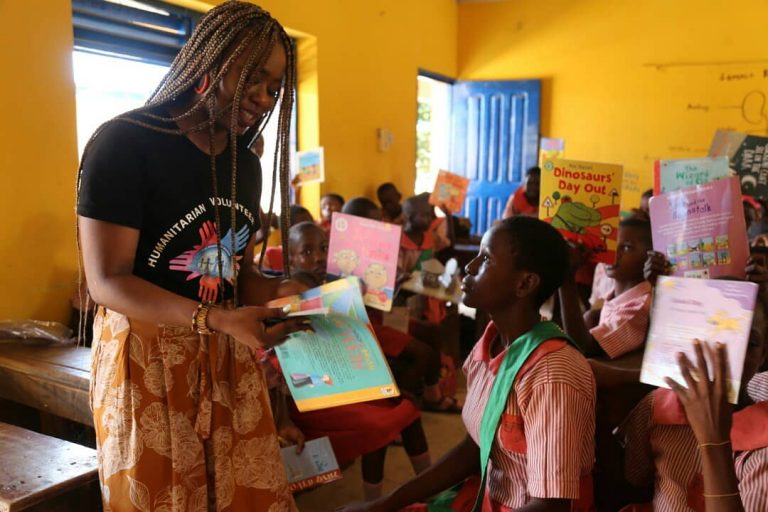 ORGANIZE A FREE MEDI-FAIR:
Millions of children around the world under the age of 5 die from largely preventable diseases like pneumonia, diarrhea, malaria, worm infestations e.t.c. These can be prevented by early medical checkups, de-worming exercises and health awareness campaigns; unfortunately, this is mostly inaccessible for indigent children. You can organize a free medi-fair for the needy in local communities.

GIVE EVERY MONTH (GEM) TO SUPPORT THE WORK OF THE INNERCITY MISSION:
Your financial commitment would go a long way to make a difference, ensuring that the InnerCity Mission makes good her promise to give hope to the indigent in this season of love and all year round.
Click to GIVE EVERY MONTH starting today!
ORGANIZE A SCHOOL KIT DRIVE: Organize a School Kit drive in your community! Collect school supplies in good condition like stationary, notebooks, socks, school shoes & more and make a bulk donation! You can also click to DONATE NOW.
FUNDRAISE FOR THE INNERCITY MISSION:
You and your family or friends can organize fundraising events like a charity run, charity car wash, yard sales, bake sales and more to raise funds thereby supporting the work of the InnerCity Mission. You can take advantage of our online fundraising platform to setup a campaign today!
VISIT A CHILDREN'S HOSPITAL:
Visiting children in hospitals bring happiness and comfort to not just the children but their families as well. In this season of love share the love story of Jesus with sick children in hospitals. Pray with them and encourage them. Also, carry gifts of toys along with you!
DONATE FOOD & CLOTHES TO AN ORPHANAGE OR IDP CAMPS: Displaced Persons especially women and children are hit hard with malnutrition all over the world due to inadequate supply of basic necessities. This can be said of most orphanages because they are understaffed and lack basic amenities to care for the orphans in their custody. This love season, you can donate food and clothes to orphanages or IDP camps around you bringing joy and comfort to them….
TEACH AN INDIGENT CHILD A VOCATIONAL SKILL: Teaching indigent children simple vocational skills builds and improves their creativity while they support their families. They, in turn, grow up to be responsible and self-reliant adults, profitable to society. Guess what?? You and your friends can teach a child or more any vocational skill you know for a period of time.

ORGANIZE A PUBERTY AWARENESS CLASS FOR COMMUNITY SCHOOLS: Teaching puberty to pupils in community schools is very vital in sensitizing them on the growth of their bodies. This will not only promote good hygiene in pupils but it will also help protect them from early pregnancy and health risk…. Educate a child today on puberty!