School is a space where girls express themselves, make their voices heard, and access their first leadership opportunities. But millions of girls are out of school. Being out of school doesn't just have devastating consequences for a girl's life, it places them at risk of child marriage and other forms of gender-based violence. Education is critical in tackling toxic gender norms and enabling girls to drive change. It gives girls the skills to become leaders, innovators, and change-makers, and to tackle future crises.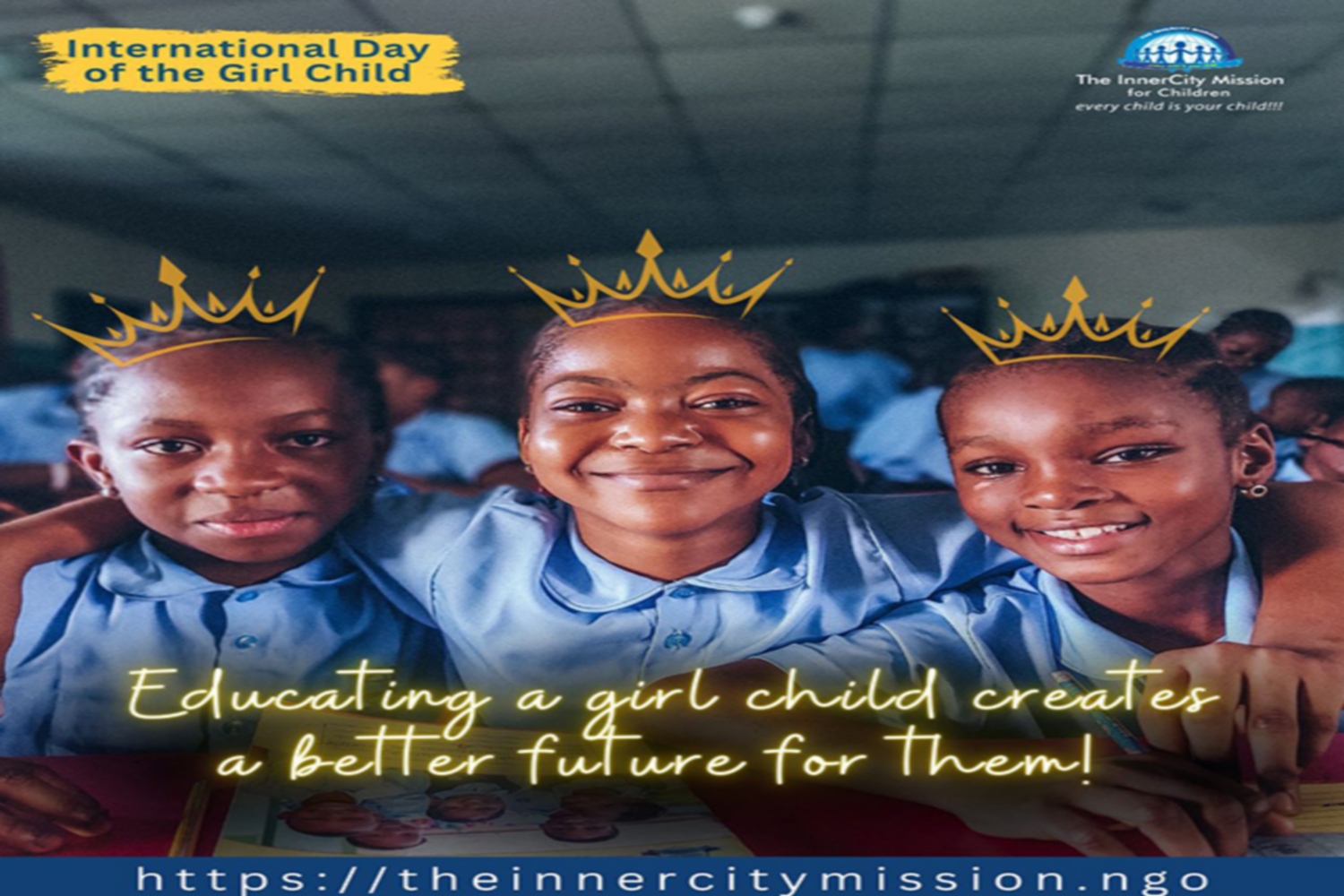 Across the InnerCity Mission Network of Schools, we understand the importance of education, especially the girl child's education, and how it prepares a solid educational foundation for her to face realities in society. We have provided thousands of girls access to safe, free, and quality education so they can find their voices and learn to lead. We are always working to ensure that girls realize they have the skills required to succeed.
Today, we celebrate every milestone we have hit because of your partnership to ensure that the girls across our network of schools enjoy access to the quality free education we offer. In commemoration of the International Day for the Girl Child, join us to sponsor the education of young girls through our Sponsor A Child's Education Campaign (SP.A.C.E).