Hurray Another School in Murbai community, Taraba State, North-East Nigeria.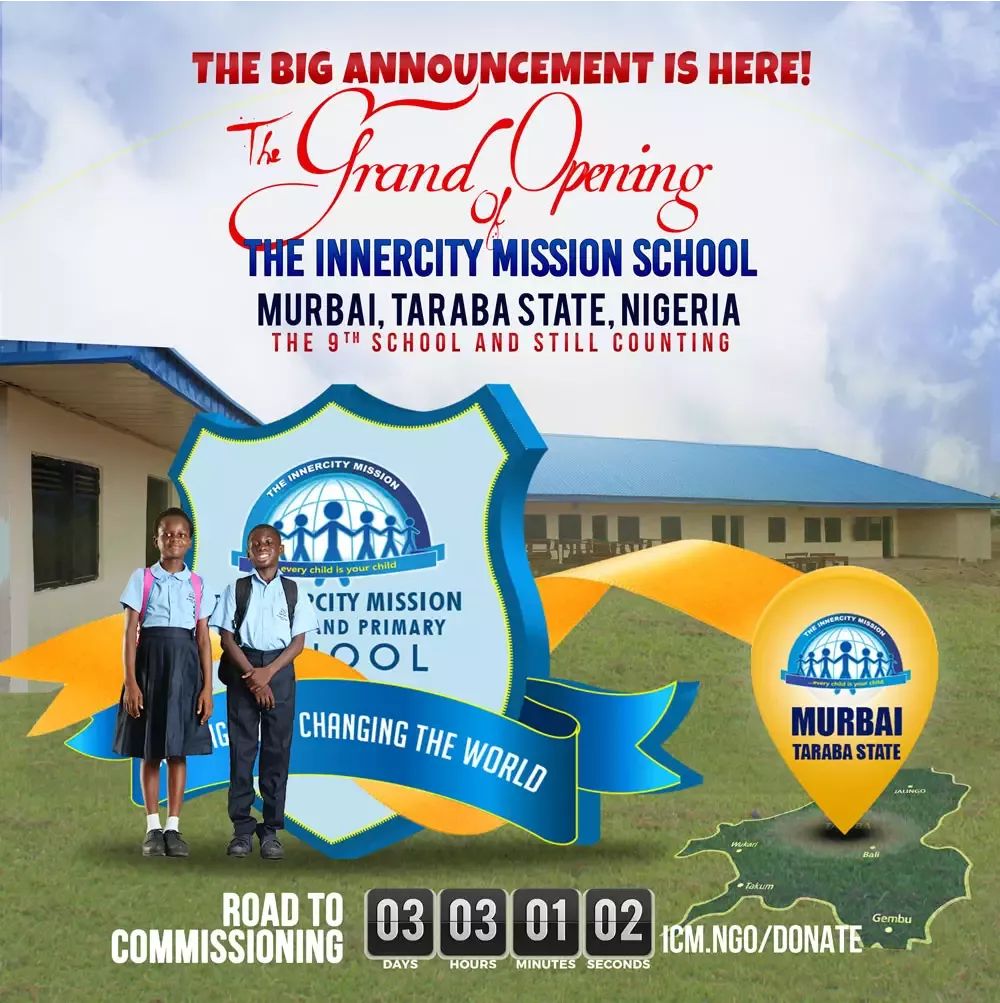 "Education is a ticket out of poverty, deprivation, inequality, and backwardness. It would not only build a strong foundation in a child's life but would benefit the family, community, and general society. This was a statement made during the commissioning of one of our campuses in Demsa, Adamawa State, by the esteemed director of the InnerCity Mission, Pastor Omoh Alabi.
The InnerCity Mission is set to commission her 9th charity school in Murbai community, Taraba State, North-East Nigeria. The school was birthed out of the need of the children in the community who had no access to education for 2 years after the insurgencies broke out and left many children dispersed and school buildings destroyed.
Since its inception, it has always been a plan of the InnerCity Mission to strategically establish safe places of learning and also to provide free access to education for indigent and vulnerable children in strategic locations in Nigeria and around the world.
The InnerCity Mission so far since it began, has given 3000 children scholarships to start and complete their primary education. And this latest school is giving more children an opportunity to access education, bringing development to communities and strengthening societies. This is because an educated nation is a wealthy nation.
We thank our dear partners profusely for their unwavering partnership which ensures that the InnerCity Mission continues to make do her promise to deliver free education to the most vulnerable in the world.
Every donation counts! We are calling forth more partners to join in this good cause by sponsoring scholastic materials, school uniforms, teacher's resources, and even school meals. Your donation helps color the dreams of indigent children! CLICK HERE TO SPONSOR icm.ngo/donate