MAKE YOUR SPECIAL DAYS COUNT! – BEYOND BIRTHDAYS AND ANNIVERSARIES…
You will agree that birthdays and anniversaries are special days that come once in a year and the easiest way to raise money for an indigent child, is to host a fundraiser as a way of receiving gifts.

Baby Christine who just turned 3 is a serial fundraiser with the InnerCity Mission. Every year, she commemorates her birthday, by raising funds to sponsor meals for indigent children who have limited access to healthy and nutritious food. Her mother who does this on her behalf says "I want Christine to grow up understanding that it doesn't cost so much to help others. There are many children like her who don't have as much and this is her own way of helping."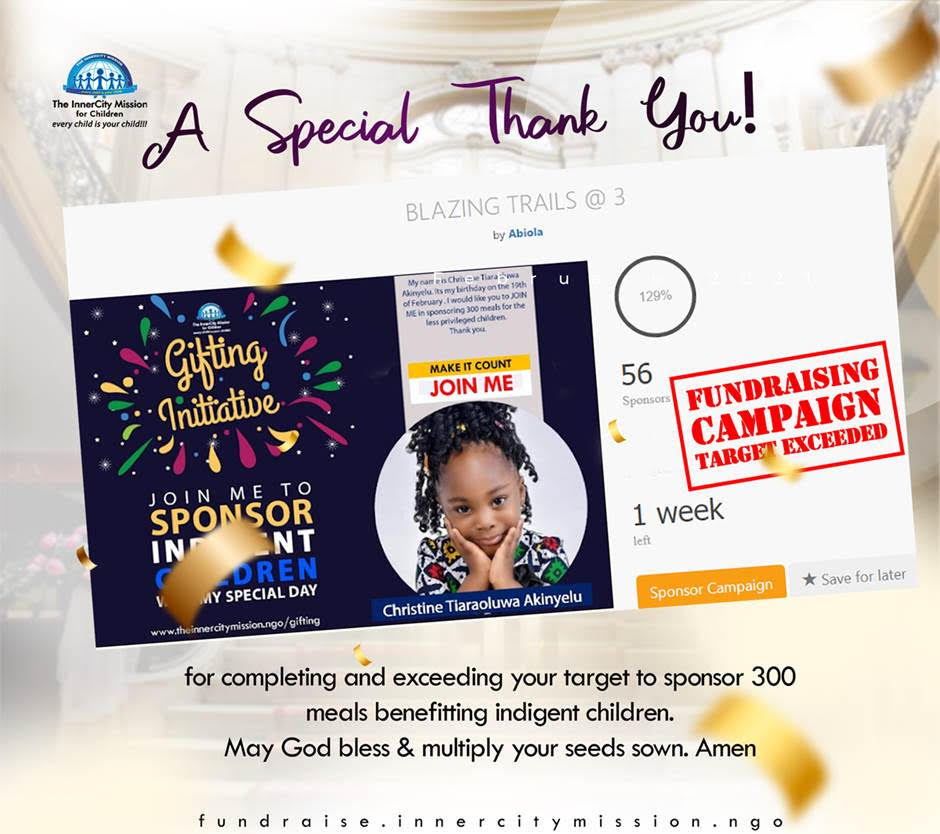 Your special days are a great time to spread the word about the importance of effective giving without appearing too pushy, and you'll most likely find that your friends and family will be receptive to learning about how they can help!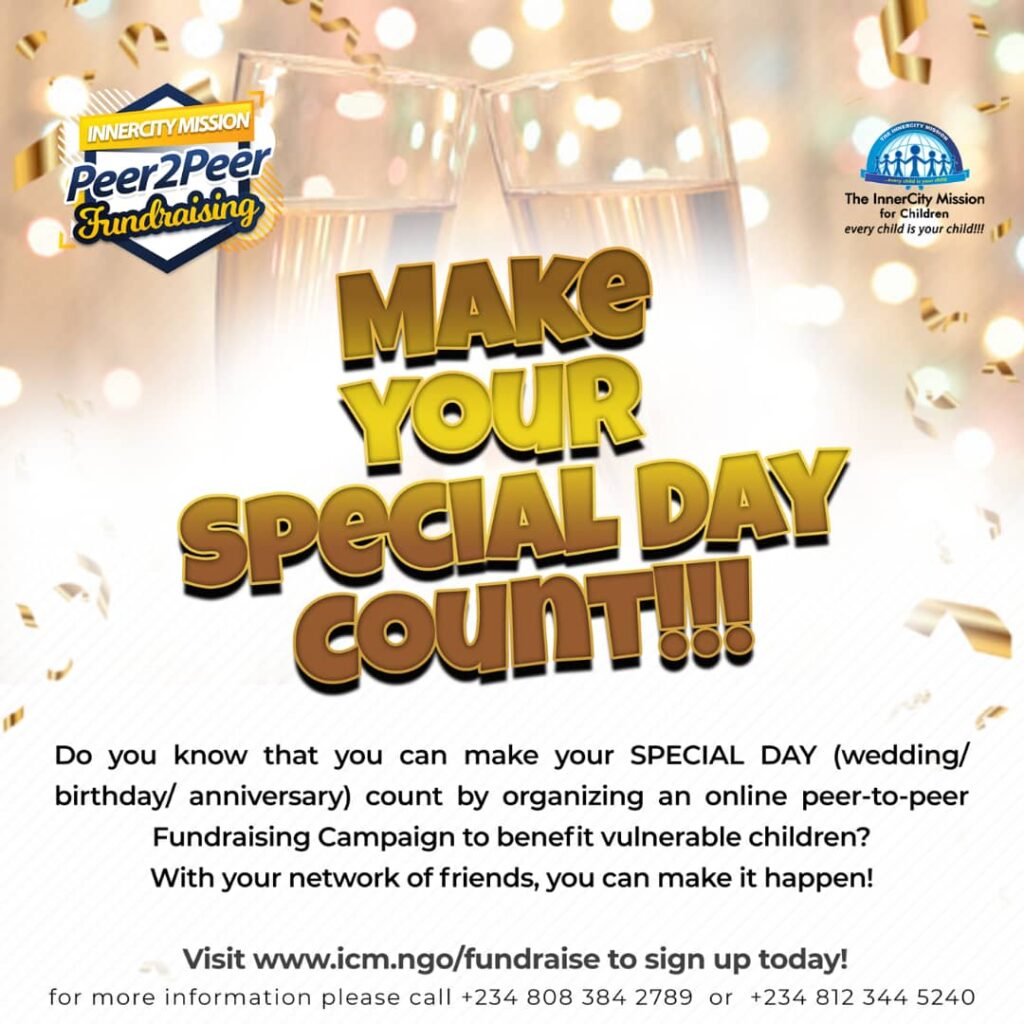 Proceeds from your campaign will benefit indigent children and families we reach around the world. Simply visit  https://icm.ngo/fundraise to set up your campaign today!
For more information, kindly send us an email ➡ fundraise@theinnercitymission.org