MISSION ALERT: HOPE RELIEF MISSION TO VICTIMS OF FLOOD IN KWAZULU-NATAL, SOUTH AFRICA.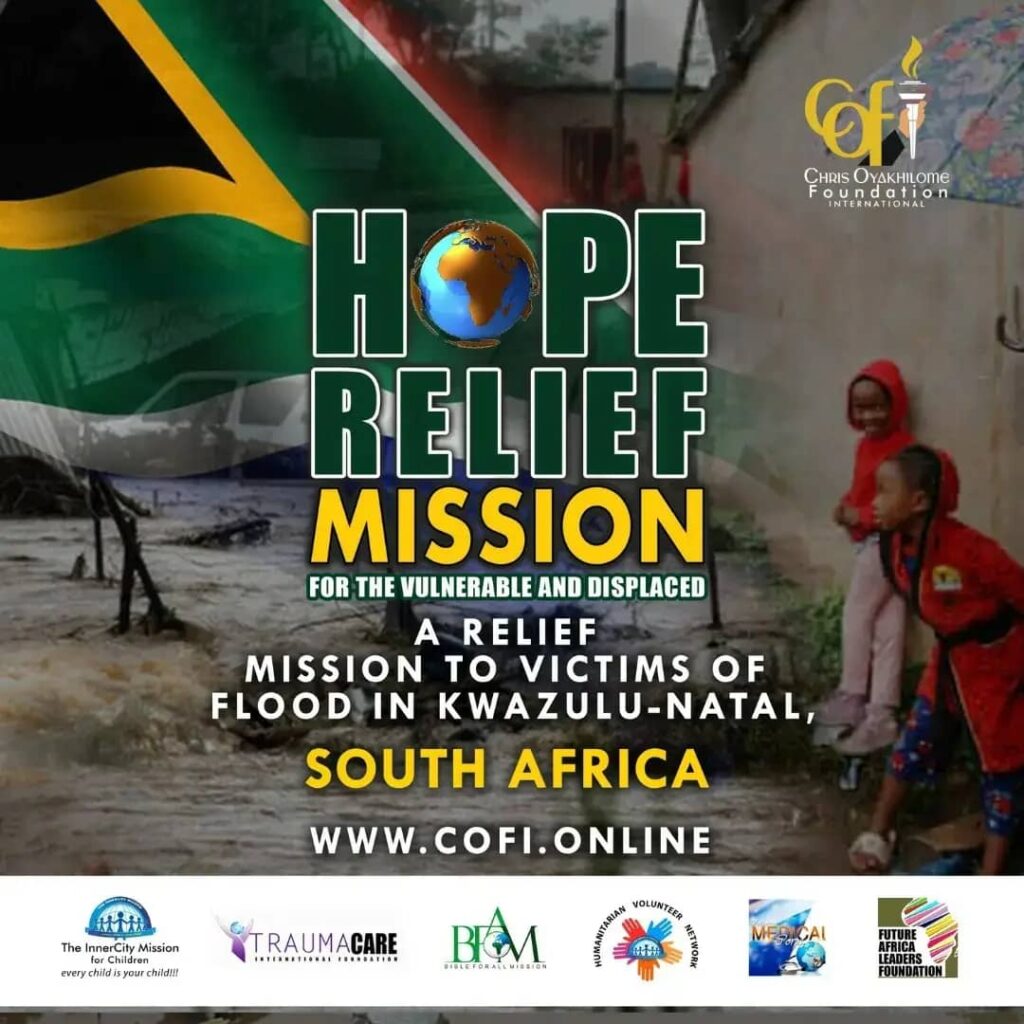 In the past days, heavy rainfall caused several landslides and flooding across KwaZulu-Natal Province, Durban, South Africa, resulting in a death toll of over 443 people and more than 40 people missing.
This catastrophic event has left Over 40,000 people evacuated, and nearly 4,000 houses wrecked including more than 300 Schools as well as Health Facilities across Durban City and its surrounding areas.
This has been declared a humanitarian disaster, that calls for a vast and crucial relief effort.
The lives, health, and well-being of thousands of people are at risk. The floods have caused great economic and social damage. Leaving thousands jobless, homeless and some communities completely cut off because roads and bridges have collapsed.
While the country is grappling with one of the biggest natural disasters in its history, we are deeply concerned about those affected, particularly children who are the most vulnerable. They are depending on people like you and me to be their answered prayer.
CLICK HERE to GIVE NOW – icm.ngo/donate to support the InnerCity Mission as we join other member agencies under the auspices of the Chris Oyakhilome Foundation International, on a relief mission to bring Hope, and Salvation to affected children and Households in Kwazulu-Natal!