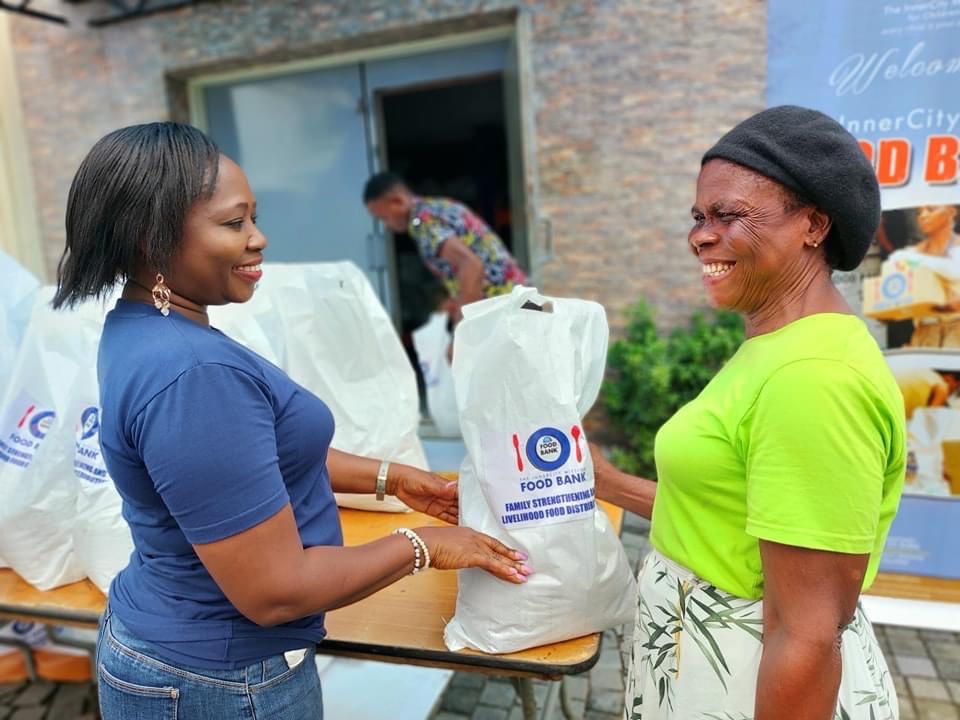 It is common knowledge that food is essential for survival, and necessary for healthy growth and development yet, many do not have access to this basic necessity of life. Despite the food shortages and hikes in food prices that have sparked scarcity globally, the InnerCity Mission through its robust initiatives provides food aid to the world's most vulnerable. Here are some of the impacts and milestones we reached together;
Hunger Action Month and Global Food Distribution
In the month of March, we launched the Hunger Action Month Campaign which is an all-year-round initiative. Since its launch, the campaign took off with a resounding impact globally. Our institutional partners and volunteers in Nigeria, Botswana, Zimbabwe, India, Germany, United Kingdom, and Ukraine to mention but a few have been actively involved in making sure that the indigent is well-fed. Through Global Food Distributions and sponsoring of food parcels, over 600 million meals and counting have been distributed. Compared to last year, we went over and beyond our goal of feeding the indigent.
The InnerCity Mission Foodbank
Our Food Bank is the nerve center of our feeding program where we store food donations of various sizes received from food and grocery manufacturers, retailers, organizations, and well-meaning individuals. Many lives have been impacted through our food bank. Food parcels have been distributed to poor families living in underserved communities. Our Food Bank plays a pivotal role to ensure that the poor are fed. In July alone over 10 million meals were distributed to needy children and families!!
School Meal Programs
Did you know that 41% of children under the age of 15 worldwide are at risk of hunger, and many of these children are fortunate enough to receive their main meal of the day through a school feeding program? This is why our school feeding program ensured and still ensures that all our pupils get free complimentary breakfast and lunch. More than 1 million meals were distributed across our network of schools. Even during their holidays, we were still providing meals to our pupils because we understand how hunger can threaten a child's future.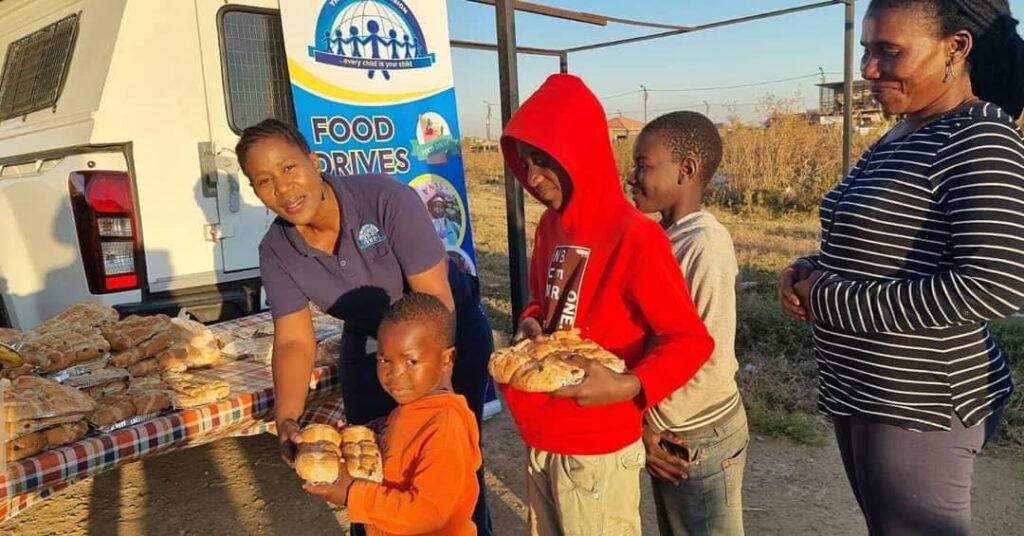 Soup Kitchens
Working with our volunteers and partners from various countries like South Africa, Botswana, Madagascar, Zambia, Eswatini, etc. more than 8 Soup Kitchens were pioneered. Thousands of indigent children and families have been benefiting from these soup kitchens which are onsite hot meal stations every week.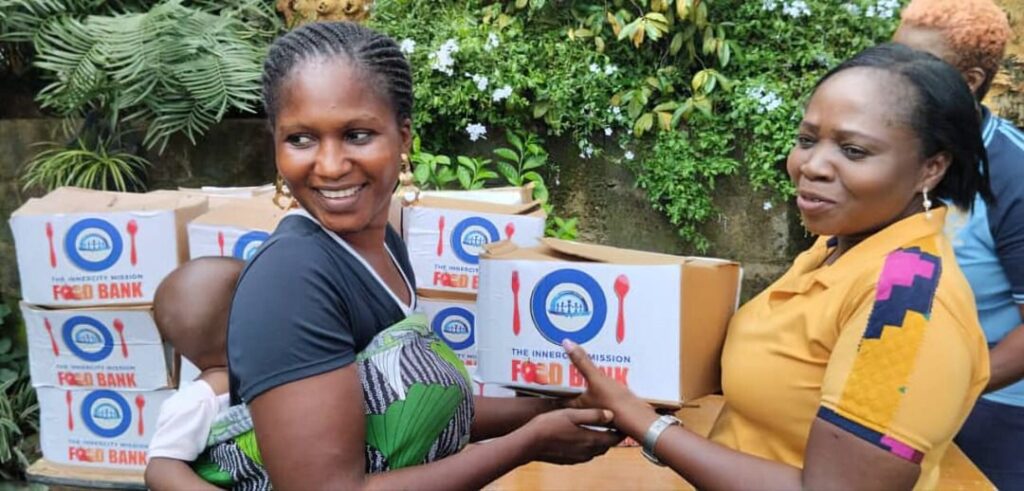 The Give a Meal
Now more than ever, many vulnerable children and families need lifesaving food assistance and to meet this growing need, the InnerCity Mission has taken advantage of technology to develop the "Give a Meal" app which makes it super easy for anyone around the world to sponsor at least a day's meal for $1 with just a tap on their device.

Since launching the app in 2020, we have distributed over 10 million meals and counting to needy children and families in vulnerable communities in countries like Eswatini, Botswana, and Nigeria to name a few. Every meal sponsored on the Give a Meal app is distributed by the InnerCity Mission and supports her various feeding initiatives varying from school feeding programs to providing food assistance to children and families in countries where the need is greatest.
A Hunger free world is achievable when everyone is involved and this is indeed the testimony we recorded this year. This would have not been possible if not for the unwavering support of our institutional partners and volunteers globally. Together we worked hand-in-hand to make sure that amid scarcity the poor had plenty to also enjoy. Thank You!
To continue to sponsor meals for the indigent, visit theinnercitymission.ngo/donate
For more information, kindly send us a mail at info@theinnercitymission.ngo OR contact us using +2348123445240