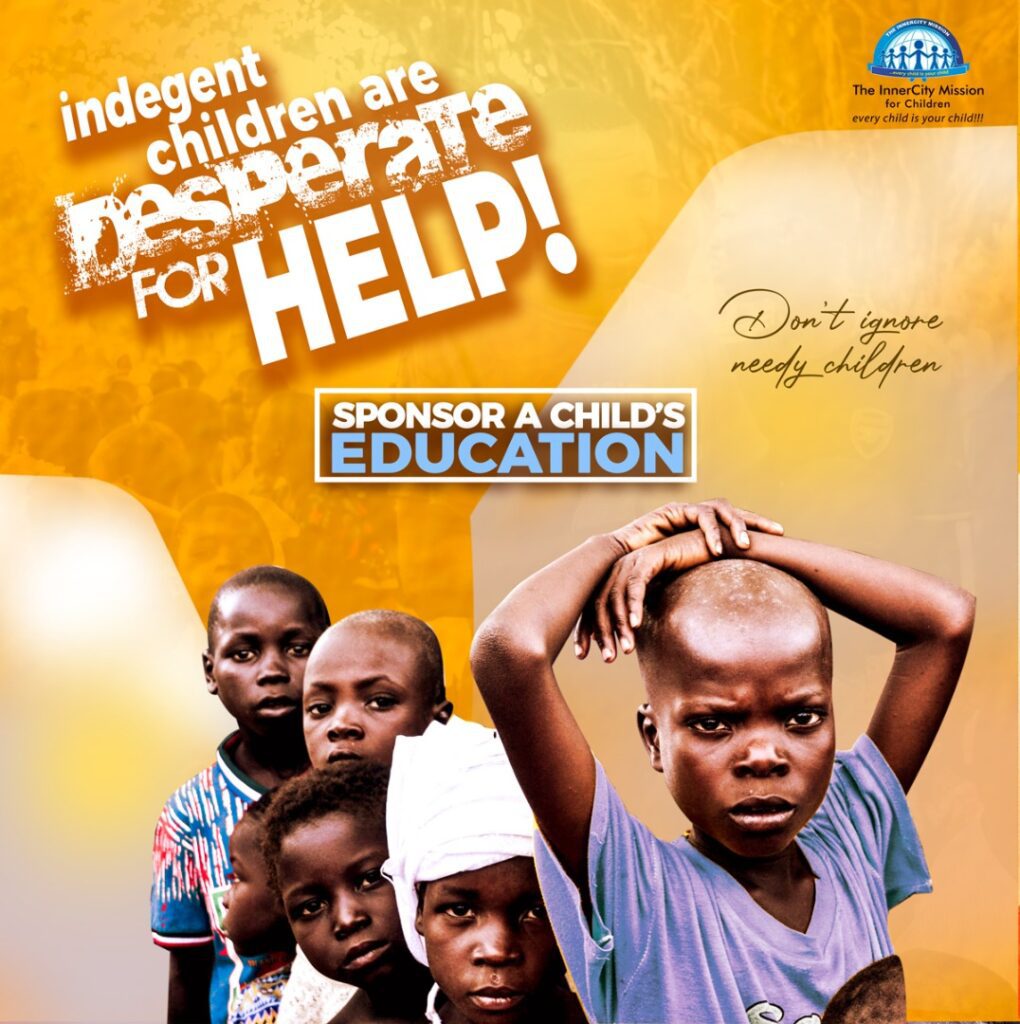 The back to school campaign is an impactful initiative of the Innercity Mission to provide basic education to indigent children in the inner cities, equipping them with the necessary knowledge, skills, and outlook to succeed in life.
By sponsoring a child, you are helping to secure a brighter future for them. Your support in providing these children with the educational foundation they need to succeed will be invaluable. Together, we can make an impact on their lives and ensure that these children can get an education and build a better future for themselves.
Join us in our mission to send 5 million indigent children back to school. Thank you for your generous support!