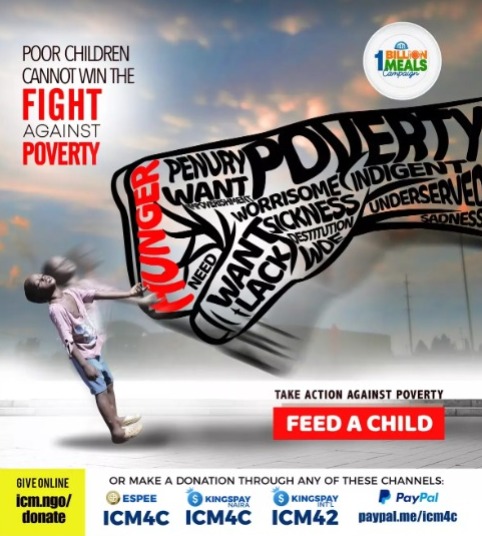 We are beyond thrilled to announce the launch of the 1Billion Meals campaign on the 23rd of February 2023!
This historic initiative seeks to provide one billion meals to those living in poverty around the world, particularly children who suffer from hunger and malnourishment. In a time when the rising cost of food and food shortages are becoming more and more prevalent, The InnerCity Mission and its partners are taking a stand to ensure that no child or family goes to bed without food.
The 1Billion Meals campaign is a powerful demonstration of what can be achieved when we all come together to help those in need. The Innercity Mission has already provided over 2 million meals, and with the commitment of its partners, we are striving to provide a billion meals to those in need by 2023.
Together, we can create sustainable solutions to food insecurity and make sure everyone has access to the food they need. Join us and make a lasting change in the world. Your involvement in this campaign will be a beacon of hope for those facing food insecurity. Join us in this daunting challenge and let's make a difference together!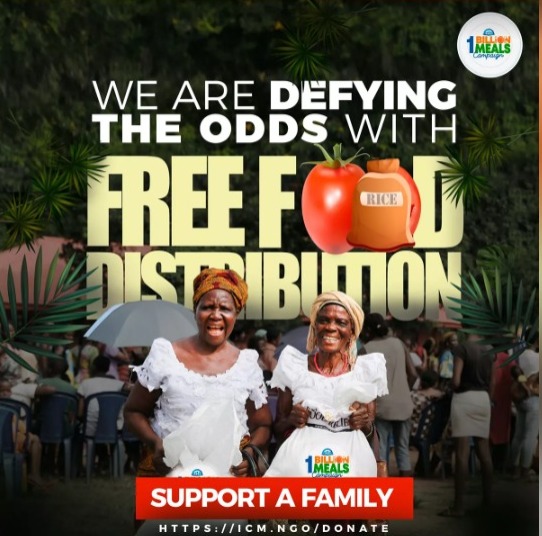 You can participate by ;
Sponsoring a meal on the Give A Meal App Download on the Loveworld App Store, Google Play Store, or the Apple Store.
Sponsoring the 1 Billion Meals Campaign on icm.ngo/1billionmeals
Organizing a Food Drive with your friends.
Set up a Food Kitchen in your locality to benefit the hungry.